Collection:
Sally's Skateboards
9 products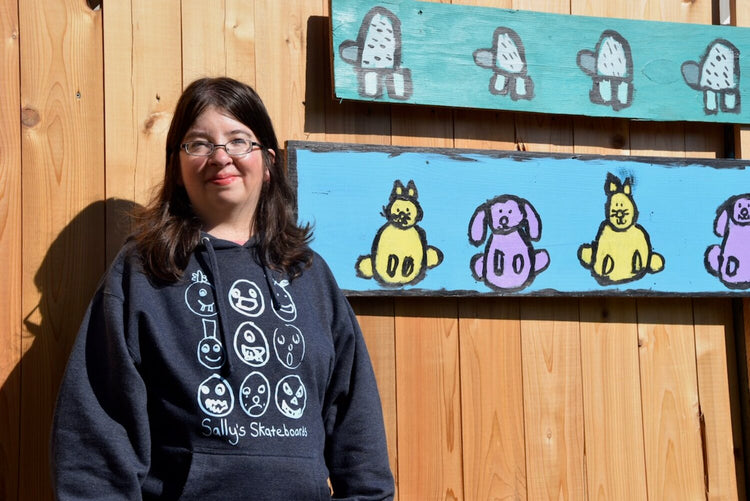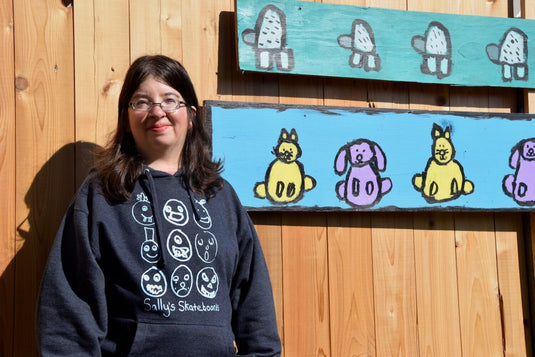 Sally's Skateboards
Megan "Sally" Brieno grew up in Sacramento, California where her love and  passion for art started to develop. She recently moved to Oregon in September 2019 to live with her brother, Bryan Nichols, the owner of the ZuhG Life Surf Shop in Lincoln City. The surf shop is also where Megan sells various forms of her art. She has small-framed items of her colorful sketches, large-scale paintings, stickers, a greeting card rack, and even apparel under the clothing line name of "Sally's Skateboards." Her art has been featured for a show at Black Squid and has most recently been featured in the largest publication on the Oregon coast labeled "Oregon Coast Today." Megan practices drawing for several hours every day, using various kinds of mediums to perfect her craft. In her spare time when she's not drawing, she loves making jewelry, training her beloved betta fish "Daisy", working out to her favorite Youtube star Pamela Reif, meditating, baking in the kitchen, and playing with her dogs Luna & Ruca.
Contact Sally's Skateboards
Please fill out the form below and we'll get back to you as soon as possible!