USE CODE "FALL"
AT CHECKOUT FOR A 20% DISCOUNT ON ANY ITEM IN OUR ONLINE STORE. CLOTHING, ACCESSORIES, WETSUITS, AND YES... SURFBOARDS TOO!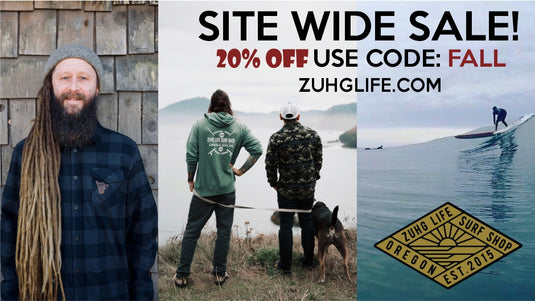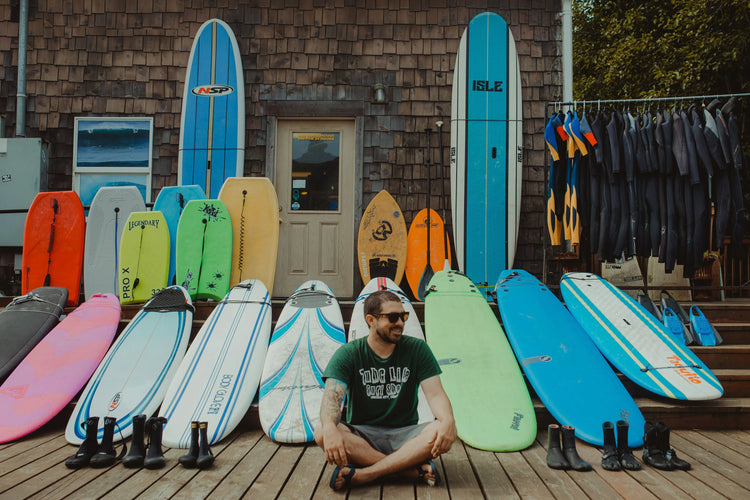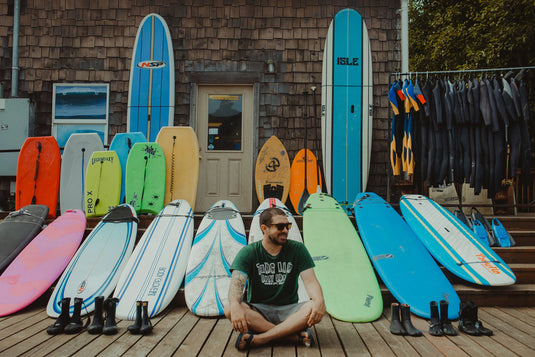 Learn To Surf!
Yes, We Have Rentals & Lessons
ART
From custom art to large scale murals, artist Bryan Nicholls offers a wide variety of art forms.
Find Out More
Sally's Skateboards
Megan "Sally" Brieno grew up in Sacramento, California where her love and  passion for art started to develop. She moved to Oregon in September 2019 to live with her brother, Bryan Nichols, the owner of the ZuhG Life Surf Shop in Lincoln City. The surf shop is also where Megan sells various forms of her art. She has small-framed items of her colorful sketches, large-scale paintings, stickers, a greeting card rack, and even apparel under the clothing line name of "Sally's Skateboards."
Megan practices drawing for several hours every day, using various kinds of mediums to perfect her craft. In her spare time when she's not drawing, she loves making jewelry, training her beloved betta fish "Daisy", working out to her favorite Youtube star Pamela Reif, meditating, baking in the kitchen, and playing with her dogs Luna & Ruca. 
Check Out Sally's Skateboards
Our Surf Contest
The Foamie Frenzie
The first annual Foamie Frenzie was a massive success! For the first time in more than a decade, we hosted an all ages surf competition in Lincoln City, right down the street from our surf shop!
We decided on a unique contest format which was centered around contestants riding soft top surfboards provided by our event sponsor Catch Surf. We decided as an added twist, competitors would spin a wheel to find out what board they were going to use during their heat, right before they paddled out! This format was a huge success and kept the contest fun and competitive vibe friendly!
In addition to the contest, there were tons of live vendors, games and live announcing to keep the spectator crowd up to date with all the action.
Check out the recap video and be sure to check in our our offical Foamie Frenzie page for updates about next year's contest!
See More