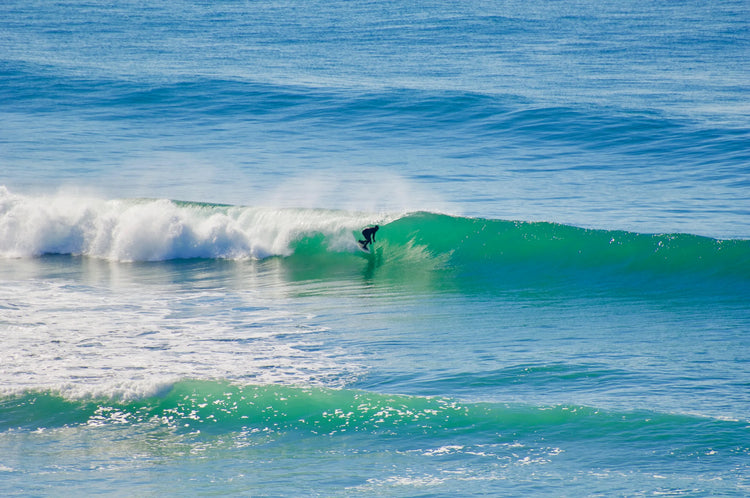 Collection:
Long Lefts
30 products
Long Lefts
Long left: A wave that breaks toward the left from the vantage point of a surfer riding the wave. Onlookers from the beach facing the ocean will view the wave breaking to the right.
Long Lefts Clothing Co. was founded by Bryan Nichols in 2017 out of Lincoln City, Oregon. Bryan (originally from Sacramento, California) developed a love for surfing but was never able to regularly surf until he moved to the Oregon Coast in 2013. Soon after moving north, he founded "ZuhG Life Surf Shop", a name inspired by his reggae-rock band "ZuhG." meaning 'to be unlike others.' The ZuhG Life Surf Shop offers surfboards, rentals, and accessories but also specializes in custom apparel. After ordering from large, mainstream brands, Bryan decided to make his own clothing brand made by surfers and for surfers or anyone who enjoys the simple, comfortable, and ever-stylish clothing.
With his extensive artistic backgrounds ranging from simple stickers to elaborate 150-foot murals, he began doodling the famous "LL" you see on all Long Lefts clothing items. While his friends jokingly poke fun at him to this day for only going "left" on waves, he managed to draw inspiration from an ongoing joke and turn it into a global clothing brand. With Team Riders (ambassadors of Long Lefts) representing the brand from coast to coast in Oregon, California, and South Carolina all the way to Oahu, and New Zeanland, the vision was and continues to be expanding Long Lefts Clothing Co. into a well-known brand with a worldwide presence that can reach anyone and everyone. 
Go left, go right, or don't surf at all. We have clothes you'll like.